Best water damage restoration services in Sarasota, FL
Sarasota County Restoration Wizards are the premier Water damage services and restoration provider. We are a fully certified IICRC company that provides 24/7 emergency help for all your water damage needs.
Our highly trained technicians specialize in water damage restoration, mold removal, plumbing repairs, and more. We have an innovative approach to solving your problem and will work with you to ensure you get the best possible service from us.
We have been in business for many years and are proud to have received numerous awards for our outstanding customer service and attention to detail. Our team works closely with insurance companies; many local businesses and homeowners recommend us.
Our advanced drying equipment lets us dry out your home or business faster than other companies around town while ensuring no moisture remains inside the walls or ceiling once our work is complete. We take pride in what we do and know you will be happy with our work once you hire us for your water damage service needs!
Our complete water damage restoration service includes the following:
Roof damage repair
Mold removal
Water mitigation
Drying and dehumidifying
Cleaning and sanitizing
Our Sarasota Water Damage Services
Water Damage Restoration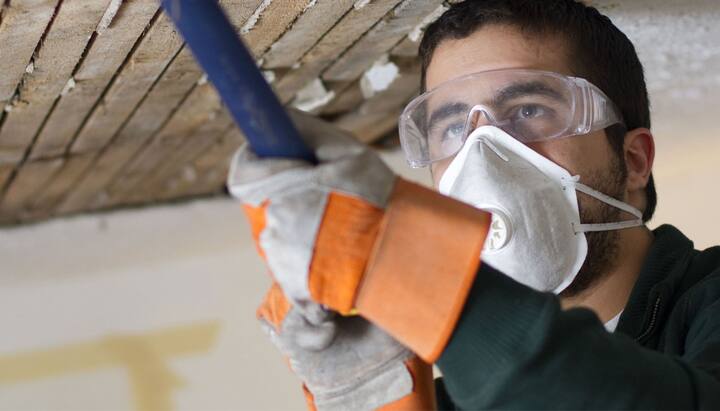 Water damage can be a devastating event for any property owner. At Sarasota County Restoration Wizards, we provide professional services to help you recover from water-related disasters and restore your home or business to its former glory. Our experienced team of certified restoration technicians has the knowledge, experience, and state-of-the-art technology to ensure the highest quality service in the Sarasota area.
We use advanced equipment to remove excess moisture quickly while mitigating further damage caused by flooding or other sources of water intrusion. Our certified technicians also specialize in mold remediation, odor removal, document drying, and dehumidification services that are essential after a flood or plumbing issue.
Whether it's residential or commercial properties affected by water damage due to hurricanes, floods, or plumbing issues, our team will work until everything is restored! We ensure every job is completed correctly with attention to detail so you can get back on track faster without compromising safety or health concerns.
Restoration and Repair
Water Damage Cleanup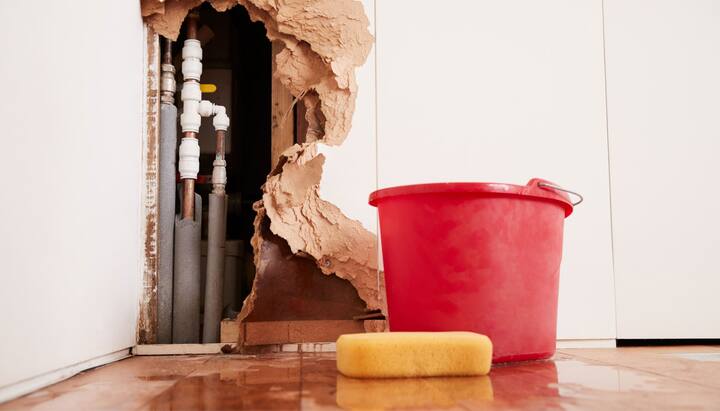 We offer a comprehensive water damage cleanup service to Sarasota, FL. Our team of experienced professionals is available 24/7 to provide emergency response and on-site cleanup services for residential, commercial, and industrial properties affected by flooding or other water damage.
We use the latest technology and techniques to assess and mitigate potential risks associated with moisture intrusion, mold growth, structural damage, and health hazards. Our team is highly trained and certified in all aspects of water damage cleanup, including inspection, containment, removal, and drying.
We begin with an assessment of the scope of the problem so that our technicians can determine which type of equipment to use to restore your property to pre-loss condition effectively. Thanks to our thorough approach to water damage cleanup, you can rest assured that your home or business will be restored to its original state!
Water Damage Cleanup
Why choose our water damage services
We have a team of highly trained professionals who can handle any situation, no matter how difficult. Our technicians are trained to handle any damage, from small to large. We also have the best equipment and tools to help us do the job quickly without damaging your property further. Our staff is always ready for any emergency, so you can rest assured that we will always be there when you need us most.
Our water damage restoration services are reliable because we have a team of certified and trained professionals who can handle any size job, from small residential jobs to large commercial ones. We use the latest technology to determine the extent of your water damage and how best to fix it, including infrared cameras and moisture meters. Also, we provide free estimates and consultations, so you know what you're paying for, with no surprise costs or fees!
Our 24/7 water damage services
We know how stressful it can be when you have water damage in your home or business, especially if a flood causes it. That's why we offer 24/7 emergency response to ensure our clients receive immediate assistance. Besides emergency services, we also provide regular maintenance plans to help prevent future problems on your property.
Our maintenance plans include the following:
Regular inspections of drains and pipes.
Annual cleaning of HVAC systems.
Quarterly checks on appliances like refrigerators and dishwashers.
We are the best water damage service providers in Sarasota. We have been in business for several years and have provided quality services to thousands of customers. Our team is highly trained and experienced.